We love this time of year, especially when we are asked to photograph holiday parties. This year was one to remember as Santa, Mrs. Claus, and the Grinch made a special appearance. We were able to sneak a group shot in.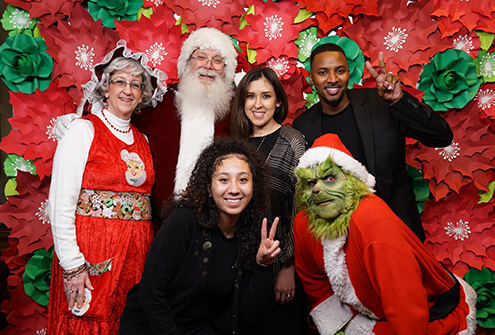 Some Behind The Scenes Shots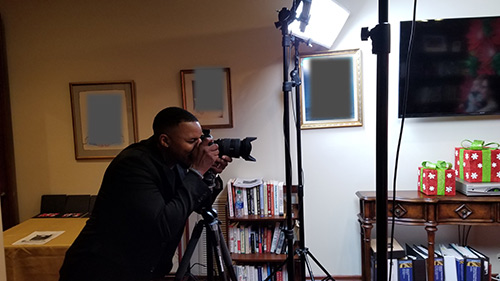 We set up three lights for this event and had our printing team on site as well to provide physical copies of the pictures to all of the guests. Afterward, we upload all of the images online for the guest to download the digital files.
This was such a fun event. Live band, food, great people, and smiles. And the best news yet is that the Grinch now has a new headshot to match his swagger.